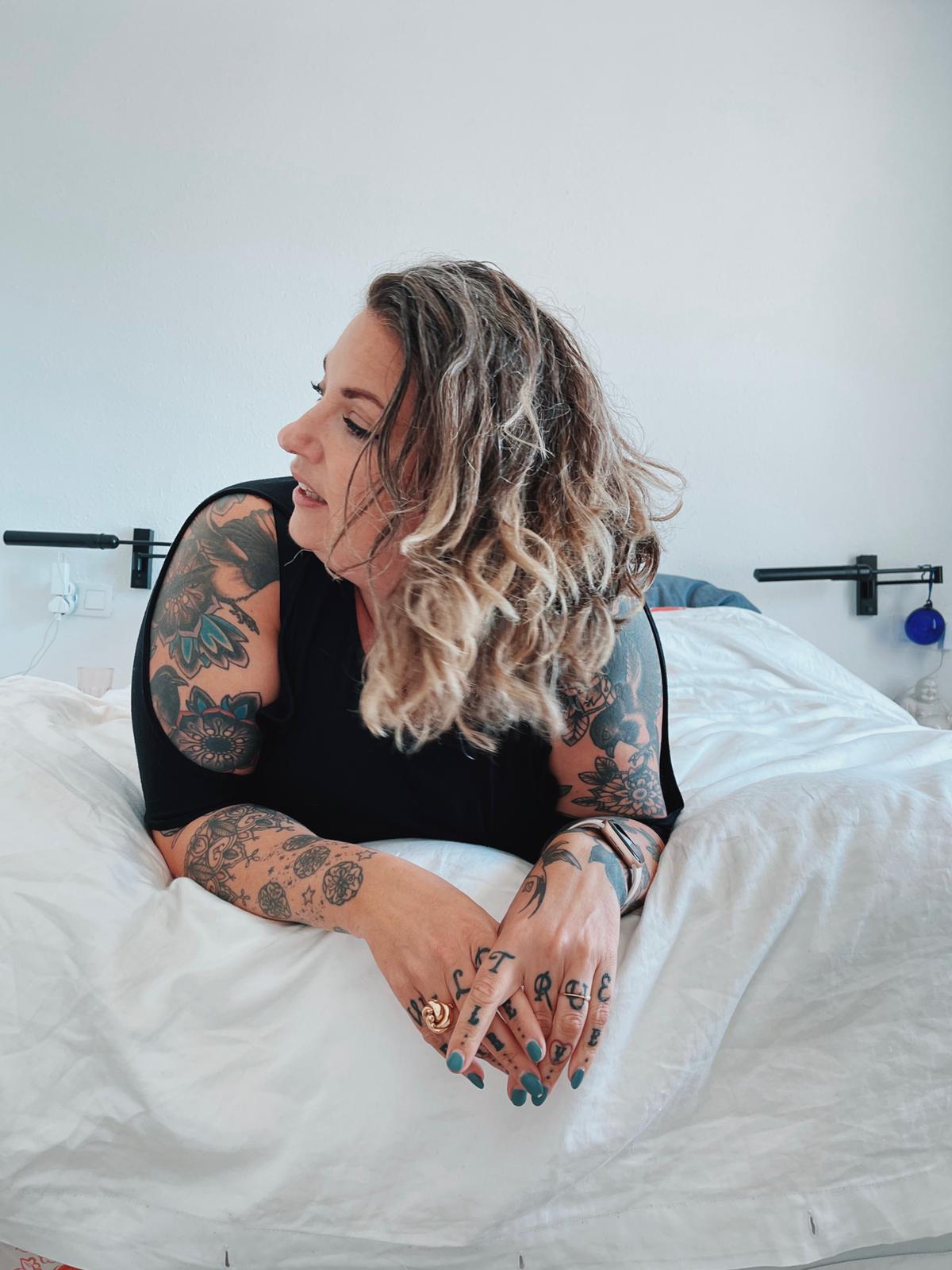 Ebonie Alchemy is a modern Mystic, an Artist, an Author and The Priestess of Alchemy®️


Professionally: She's the creator of The Misfit to Maven Way, The Value Filter™ system and a semi-retired serial entrepreneur.

She was an award winning International Master Coach but these days she mostly spends her time making Alchemical Art and Priestessing. Each piece holds alchemical potential and has magic weaved into its atoms.


Personally: She's a pussycat slash mermaid - when she's not working you'll find her splashing about in the sea, curled up in a sunny spot or off chasing a rainbow.


Her Alchemical Art is more than just eye catching imagery.
Each piece is coded with healing and transformational energetic codes.
Each piece is also 100% unique as the artwork is sized and placed specifically for you. Each piece numbered and signed as you order it.
The pieces are printed, packed and posted from the UK, from Australia, The US or from The Netherlands, depending on where you order from.

Custom orders and commisions welcome.

From time to time you'll also find limited edition merch and other items.

♥♥♥♥♥♥♥♥♥♥♥♥♥♥♥♥
To stay in touch and get special offers and discounts join the mailing list.
♥♥♥♥♥♥♥♥♥♥♥♥♥♥♥♥

Wanna chat? Want to license my art or hire me for a commission?
Find me on
Instagram
and slide into my DM's or
Whatsapp me.