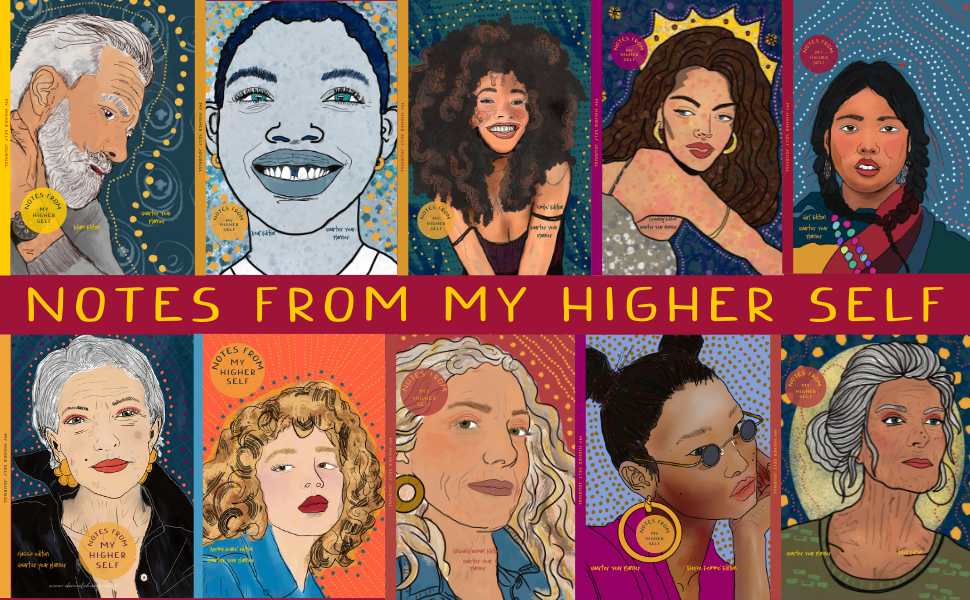 My Higher Self Journals.
These beautiful journals have been designed by me to give you everything you need to stay high vibe and organised.
Connect with your Higher Self through stillness, movement, meditation, your Value Filter mindset work AND strategic planning.

There are little motivational notes and creative doodles throughout to keep you inspired and motivated.
You can keep track of your thoughts post meditation or pop down your great ideas or business plans - perfect for 90 day planning or working with the seasons or your cycle.
Highlights:
12 week undated notebook for journaling and weekly planning
128 pages
7 x 10 inches
Inspiring Cover Illustration.
Perfectly sized for writing in, and carrying in your bag. (Plus, there is a page at the front to put your details incase you leave it in your favourite co-working space or coffeeshop 😱)
Plan out your week each week for the next quarter and be inspired by your 'Higher Self'.

(Which one helps you connected to your Highest Self?)
📖 Collect the whole series - See them all on Amazon.


12 sections all containing undated:
🖤 week view layout
🖤 lined pages for journaling and notes
🖤 sections for planning and bullet journal
🖤 graph paper pages for doodles or budgeting
🖤 weekly habit tracker
🖤 weekly ta dah list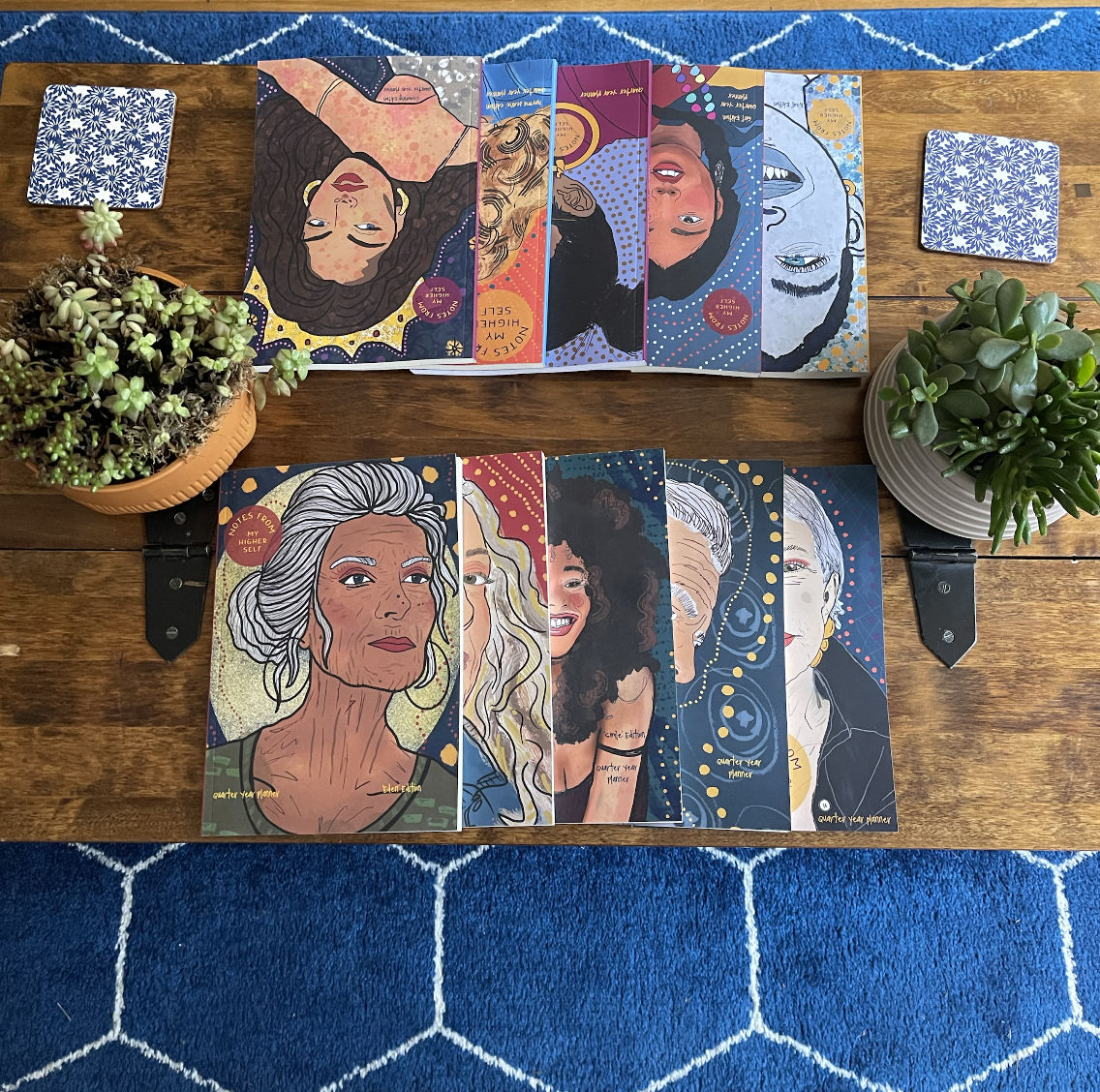 📖 Collect the whole series -
See them all on Amazon.
New designs added every month.